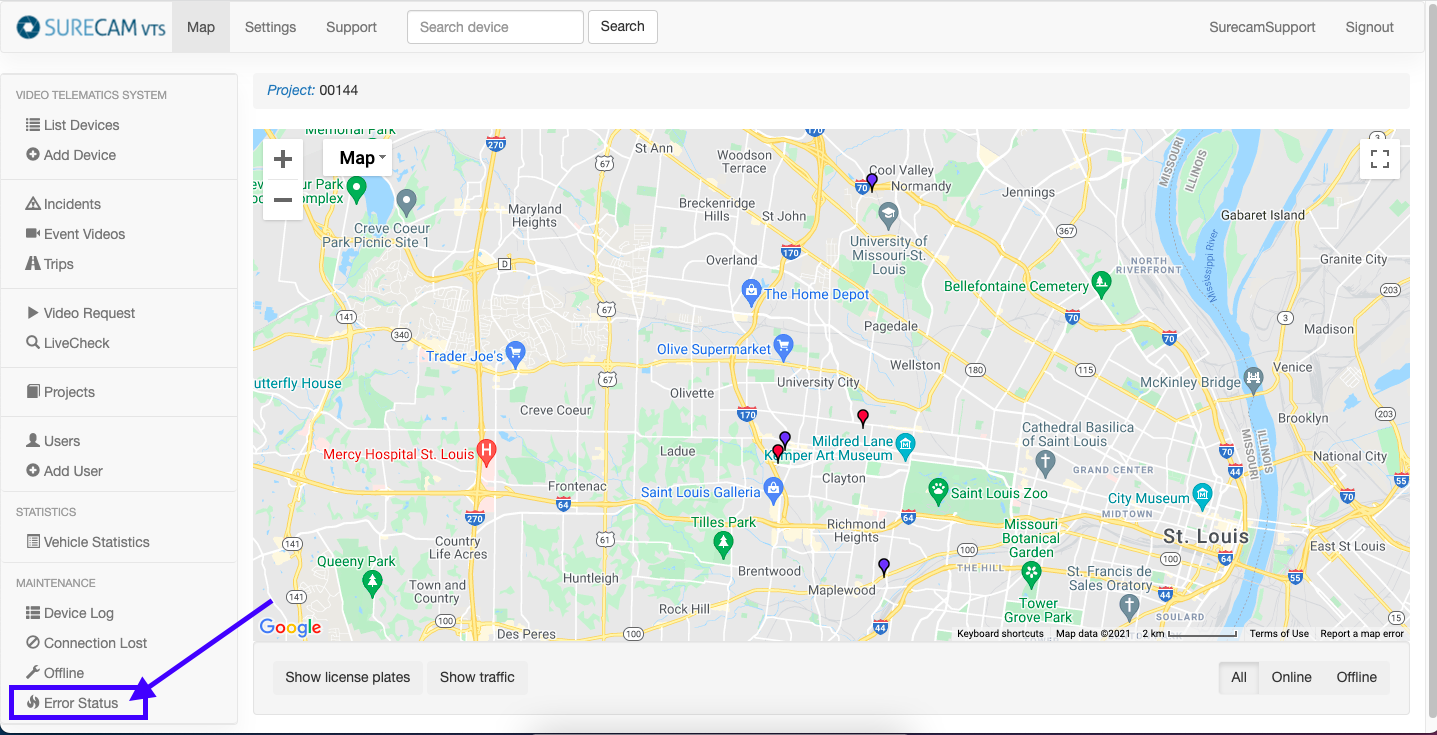 The error status page can be found on vts.surecam.com in the left-hand menu. This page captures all issues related to the SD card inside the SureCam device. The information below will help you easily identify and resolve SD card error status'.
There are a few different errors that you are most likely to see on this report. Here are the steps to take for each error:
SD Card Not Found: This error is shown when the SD Card is removed from the camera. The SD Card should be replaced even if there is one in the camera.
SD Card Partition Not Found: This issue can normally be resolved with an SD card reformat. Reach out to support for troubleshooting.
SD Card Corrupted: This error is seen when the SD card has become corrupted. It is normal for SD Cards to become corrupted during their lifetime*. The SD Card must be replaced if it has become corrupted.
SD Card Not Properly Inserted: This error is shown when the SD card is not seated correctly in the SD card slot. To resolve this, the SD Card must be removed from the camera and reinserted until a 'click' is heard.
*SD cards are consumable items that may need replacement over time, typically after 2-3 years of use
For additional support with SD card errors, please reach out to Support at Support@SureCam.com (US clients) or CustomerServiceUK@SureCam.com (global clients).