What is the Panic Button?
On the left-hand side of your forward-facing camera device, you will notice a small button used during button-push events referred to as the "Panic Button". See image below: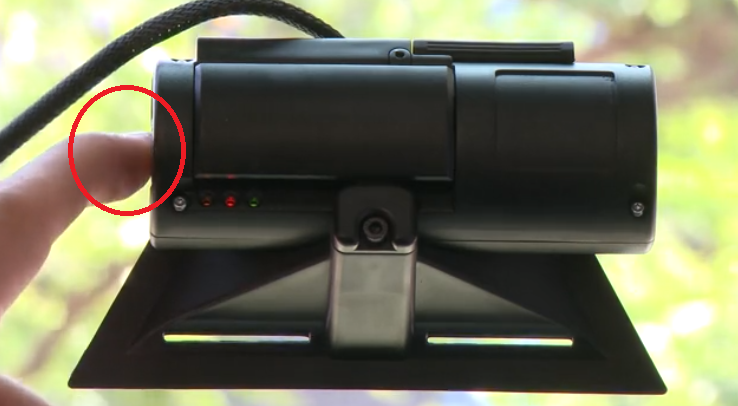 Pushing the panic button triggers the recording of video footage, and associated timestamp data, outside of a normal triggered event. This button can increase security for the driver by offering additional opportunities to generate proof of innocence while traveling.
Useful Scenarios:
This could be useful in several different scenarios. For instance, many delivery drivers find the panic button helpful to confirm issues with timed deliveries. They can perform a button push to record footage confirming the timing of their arrival and generating footage of anything inhibiting delivery of the product. This information could be useful later in explaining any delays or additional charges to the customer.
The panic button is also helpful for fleets looking to capture footage that might not necessarily trigger an event on its own. For example, if one notices that someone on the road ahead of them is driving erratically, they may hit the panic button as a preventative measure to secure footage of their safe driving- and the dangerous driving of other parties- in the event of a false claims allegation.
For more questions about your panic button operations and settings, please reach out to Support@SureCam.com (US clients) or CustomerServiceUK@SureCam.com (global clients).