Note: In the video, the camera is showing a wedge mount. If you have a universal mount, pictured below, the directions are still the same. Ensure the clamp opens upward when mounting.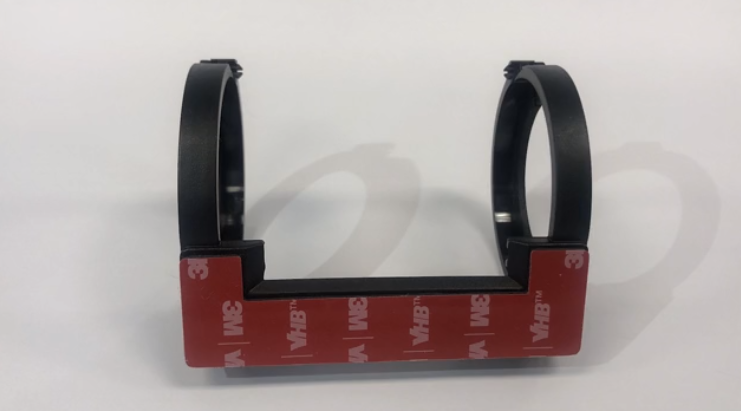 Make sure the windshield temperature is room temperature (around 70 degrees) by using the defrost function if necessary.
Clean windshield with the included alcohol wipe.
Remove the adhesive tape on the back of the mount.
Push the mount into the windshield so that the clamp opens upward.
Hold the mount tightly to the windshield for about 10 seconds.
Check the mount from outside of the vehicle to ensure that the glue has adhered evenly and there are no air bubbles.