Why do I have two camera mounts in my kit?
The SureCam forward-facing connected camera is designed to be a universal in-vehicle camera suitable for all vehicle types. To allow for maximum flexibility, your kit comes equipped with multiple forward-facing camera mounts to help fit a variety of windshield designs. The different options are outlined below:
Option 1: The larger amount (the car/van shield marked above) is ideal for smaller vehicles such as delivery vans, cars, or other smaller trucks.
Option 2: The smaller mounts (the HGV shield marked above) is ideal for larger vehicle types such as box trucks, or semi-trucks.
Feel free to choose whichever option works best for your team. Please note that Specialty (Adjustable) Mounts, as shown below, are available upon request for custom vehicle types. Please reach out to support for more information about specialty mounts. Clients outside of the US should reach out to CustomerServiceUK@SureCam.com for assistance.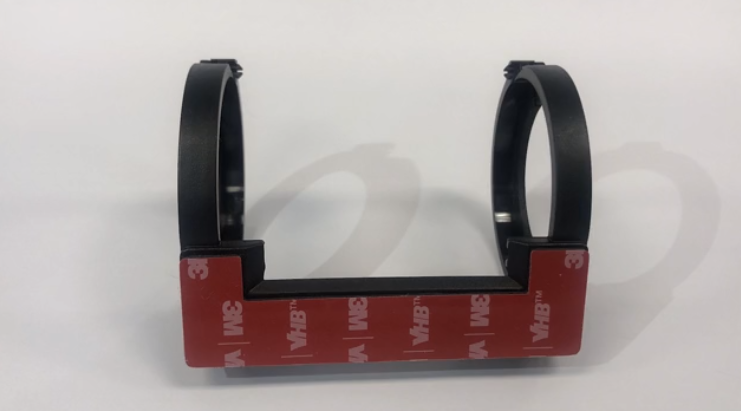 For more detailed help with mounting and installation, check out our forward-facing and dual-facing install guides.