How do I calibrate my connected camera device?
Now that you have finished mounting and wiring your SureCam connected camera, it is important to calibrate your device to ensure connectivity to the GPS and cellular network.
What should I look for when calibrating my device?
You will be looking for a solid orange LED light, a slow flashing red LED light, and a solid green LED light. These lights will be found in the lower left-hand side of your camera.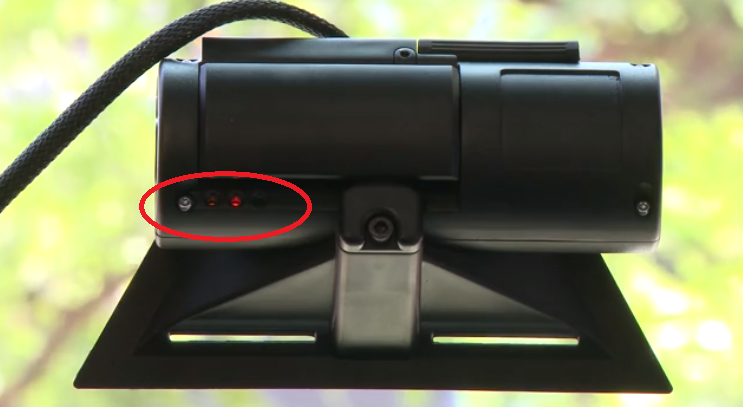 Please be sure the vehicle is outdoors before attempting to calibrate your camera as installing inside of a building could interfere with your GPS and cellular network connectivity. If you do not see the appropriate light sequence after following the steps below please move your vehicle to an outdoor location to finish the device calibration.
Calibration Steps
Attempt to power on your camera by turning on the vehicle ignition. The LED lights on your device will display a light sequence indicating its current state of connectivity. The appropriate sequence is listed again below for convenience:
Solid orange LED light
Slow flashing red LED light
Solid green LED light
The presence of these lights will confirm that your dash camera is powered, connected to GPS and the cellular network, and ready to record video and telemetry data. It may take five minutes for your device to fully power on and flash in the correct LED sequence.
If you have confirmed that the vehicle is outdoors and the appropriate light sequence is still not displayed after powering on the vehicle, consider performing a Hard Reset on your camera to recalibrate. If an unusual light sequence continues to display, you may refer to our LED Light Guide for more information and reach out to Support@SureCam.com (US clients) or CustomerServiceUK@SureCam.com (global clients) for troubleshooting assistance.
Camera Quality Check
Once the appropriate light sequence appears, you can check the camera quality by performing a button push and checking for footage on your online platform. To trigger the camera to record, power on the ignition and press the small button located on the left side of your connected camera device.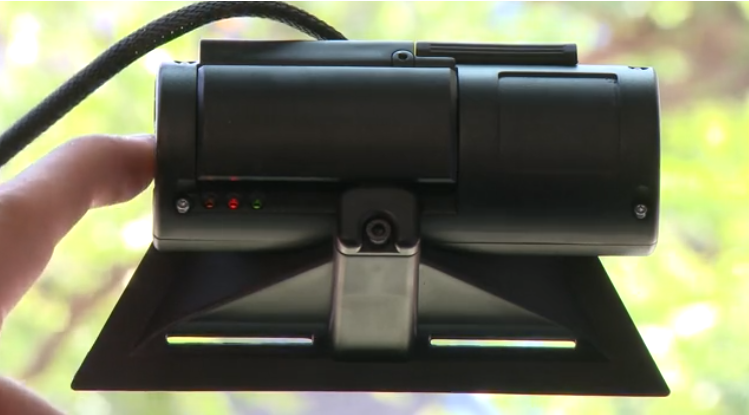 The green LED light will slowly flash indicating that the camera is transmitting the video. Once the green LED light is solid, power down the vehicle and wait for all LED lights to power off completely.
You can then have a representative from your company log into your SureCam account to check that the video recorded successfully. For assistance locating your video on your online platform, check out our VTS and View/Pro guide for assistance. Once you have confirmed the successful recording of your footage, your connected camera installation is complete.
For any additional questions, please reach out to Support@SureCam.com (US) or CustomerServiceUK@SureCam.com (global) for troubleshooting assistance.